It's exciting, fun, interesting, and most importantly informative and helpful to spend time and learn a lot from the world of science. Museum of Interesting Science will be your guide into this world.
'Museum of interesting science' is the first in the south of Ukraine scientific and entertaining interactive museum where are collected many unique exhibits from the world of science, each of which can rightly be called magical, and they will surely surprise you. Here you can dive with great interest to what you previously looked boring or found difficult to learn.


In other museums can not even touch
to the valuable exhibits, but be sure that here you are able to try, check, feel and see everything and find out how miracles are born directly in your hands. Both children and adults will be happy to carry out interesting experiments and unusual experiences in the walls of the "Museum of Interesting science."
The main task of the museum
The main task of the museum is to show pupils and students the most interesting and wonderful from the world of science, encourage them to acquire knowledge in their daily studies. The museum will assure you that even the most complex tasks and the longest of the formula can be exciting, it is necessary only to look at it from the other side.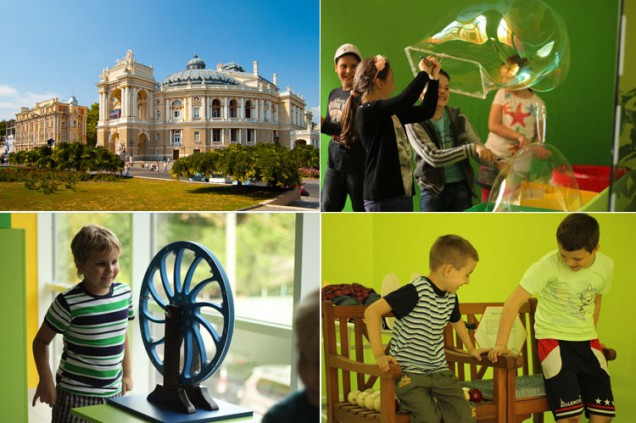 The way how kids spend their time in the museum
The sections of the Museum of Interesting Science in Odess
a
Museum of Interesting Science aims to educate adults and children on the subjects of a natural cycle:
physics, chemistry, biology, geology, astronomy, mathematics
and many other branches of knowledge, which successfully are contributed by:
laboratory with regular electric show, show of illusions, as well as their own unique show "Puzyriologiya";
planetarium with hourly sessions of cognitive science about space movies;
lecture hall, where the stuff will hold regular meetings of discussion clubs, evenings with interesting people, lectures on various topics of

science, art, psychology, and philosophy

, as well as scientific screenings;
quests that are organized on your holiday in a playful way to help the guests to test and improve their knowledge and have fun.
Chemical experiments held for children
Additional services
In addition to the rich museum exposition, the board of directors employs a cozy cafe, where visitors can always relax and have a snack after an active fascinating research, and a small shop where you can buy informative books, interesting intellectual games and unusual souvenirs.
"Museum of interesting science" is a place where children and adults will have fun and fun to dive into the fascinating and fascinating world of science. A place where no positive emotions, good mood and quality of knowledge no one goes!
Assortment of food in the cafe
Price list
| | | | |
| --- | --- | --- | --- |
| Ticket category | Weekdays (price per 1 ticket) | Weekend (price per 1 ticket) | Note |
| | | | |
| | | | Children under 14 years have the right to visit the museum accompanied by an adult |
| | | | The promotion is valid only on Saturday and Sunday from 10 a.m. to 12 a.m. |
| | | 100 UAH | From Monday to Friday there is a special price for the privileged categories of citizens: pensioners, large families and people with disabilities (only with credentials). |
Contact form
Ukraine, Odessa, ave. Shevchenko 4e
office@min.od.ua





Sales & Marketing Department
Ticket office closes at 8 p.m.