Ukrainian people are so talented and they spread the results of their activities all over the world.
I am ready to prove that my nation is ready to change the world and make it more clear and inspired.
Vladislav Troitsky
'I have no "yesterday". It's hard to remember what I was doing, where I was. Perhaps this comes from the saturation of life. So consciousness is working at "todays" meanings, and little at future. My goal is to build a space where young alternative artists would feel comfortable. Those who understand that we can not speculate on the legacy and tradition. Of course, we must hear the voice of the past, but move forward, not preserving the yesterday on the scene.'


Sviatoslav Vakarchuk
40 years olds, Ukrainian singer. T
he leader of the band "Okean Elzy".
'Everyone should live as his conscience prompts. Mine says that I achieved a lot in life, so now I have to help others. I broke many rules in life. It seems like all. I do not know if you can say the word "never." Instead, it is better to use "try", "attempt". In fact, there are 10 commandments. And we must try not to disturb them. This is the important thing.'
Lev Skop
61 years old, Ukrainian artist and painter.
'I often ask myself why I feel so good, why am I happy? Probably just got to the circle of God chosen people. I was lucky in my life - I have everything I need. This is 99 percent of my parents owe.So the most important thing that my family gave me - it's dignity and honor. What does it mean? I will not lie in painting, I will not lie in poetry, I will not lie in science, I will not lie to you. And when you will stand on the precipice - I will submit you a hand but not bring the sight away. I also can say, "Do not do this, you will have trouble." But I will not think about this at all.'


Bria Blessing
35 years old, Ukrainian and American singer.
'I think that a human is, where he is grateful for what he has here and now. The human is that one who knowing that, "good everywhere where there is not us", trying to do good, better, over here in his own house, in his own city, in his own country. I think Ukrainians often forget that they should be grateful for being born and living in such a beautiful country.For many people "success" automatically means "money". In this case I'm not a successful person. I feel more naturally to call myself blessed person.'


Roman Viktiuk
77 years old, Ukrainian theater actor and
director, People's Artist of Ukraine, the founder
of the Theater of Roman Viktiuk in Moscow.
'If you have a craving for something - do not think! Go to where your legs lead you. Legs, not the head!You see? You can not go to where the society, parents, some rational necessity indicate. Head should be used already in the process, but you must go wherever the heart leads you. So I went to the theater.I always say that happiness is a pause between two troubles. When you're struggling with your fists for happiness, the calamity answers - oh, you're so active, well, come on, we'll still hold you. When the living is easy, so easier the calamity passes. The main thing is not to require and not to ask.'


Yuriy Andrukhovych
54 years old, Ukrainian poet, writer and translator.
Co-founder of the poetic group Bu-Ba-Bu.


Angelus

Literary Prize Laureate of Central Europe,
Hannah Arendt Prize and other.
'I can not say that clearly and distinctly set myself certain rules. In fact, there is probably no such things that I would never violated. Let's look at the 10 commandments ... Well, half of them I have not violated sure! But in general, in my opinion, the rules are very arbitrary concept. It's better to talk about certain values.
I was always not enough just to write a poem or write a novel. I wanted to make this work somehow enriched by the interaction with others. I work with musicians, with visual artists. This synergy is very motivating, inspiring.'
Alexander Maslov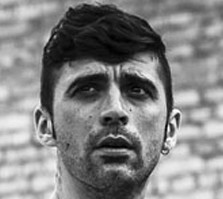 30 years old, Ukrainian photographer living in New York.
Takes photographs for The New York Times,
New York Magazine, Wall Street Journal Magazine, etc.
'I believe that there is sth very important - to work, in fact, on personal projects. This is something that can demonstrate your uniqueness. For there is no better "language" than self-presentation, when your cool projects say everything instead of you. Therefore, I believe that before offering yourself or qualifying for a job, you should have you clear "professional face."
For me success is to feel happy and proud of what you do. This is the case of a job. If your business makes you happy if you finish the day knowing that you worked well, it successfully in my opinion.'


Pavlo Sheremeta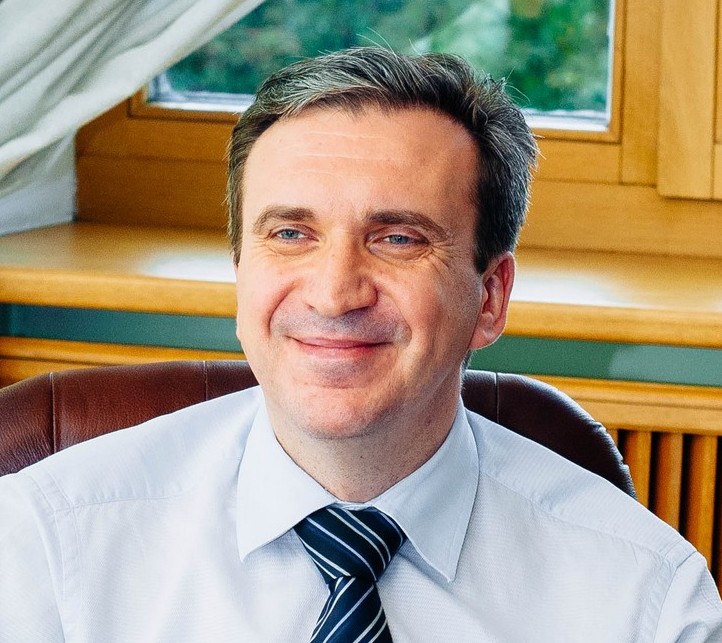 43 years old, Ukrainian economist. Minister of Economic
Development and Trade of Ukraine. The founder
of Kyiv-Mohyla Business School (kmbs). Former adviser of
the Prime Minister of Malaysia.
'For me success it's peace of mind. It can be understood not only in some global sense, but easier - after one day we liveв, when you go to bed and you have a chance to think: "All that could, today I did." That is success.
I think that our experience tells us - if you dream about something, you have to do it yourself. No one else will do it instead. Want to make a dream - take responsibility for it. By the way, what I would like to convey to all those who supported me: friends, do not think that I, or the government alone, will make all reforms.'


Bogdan Hawrylyshyn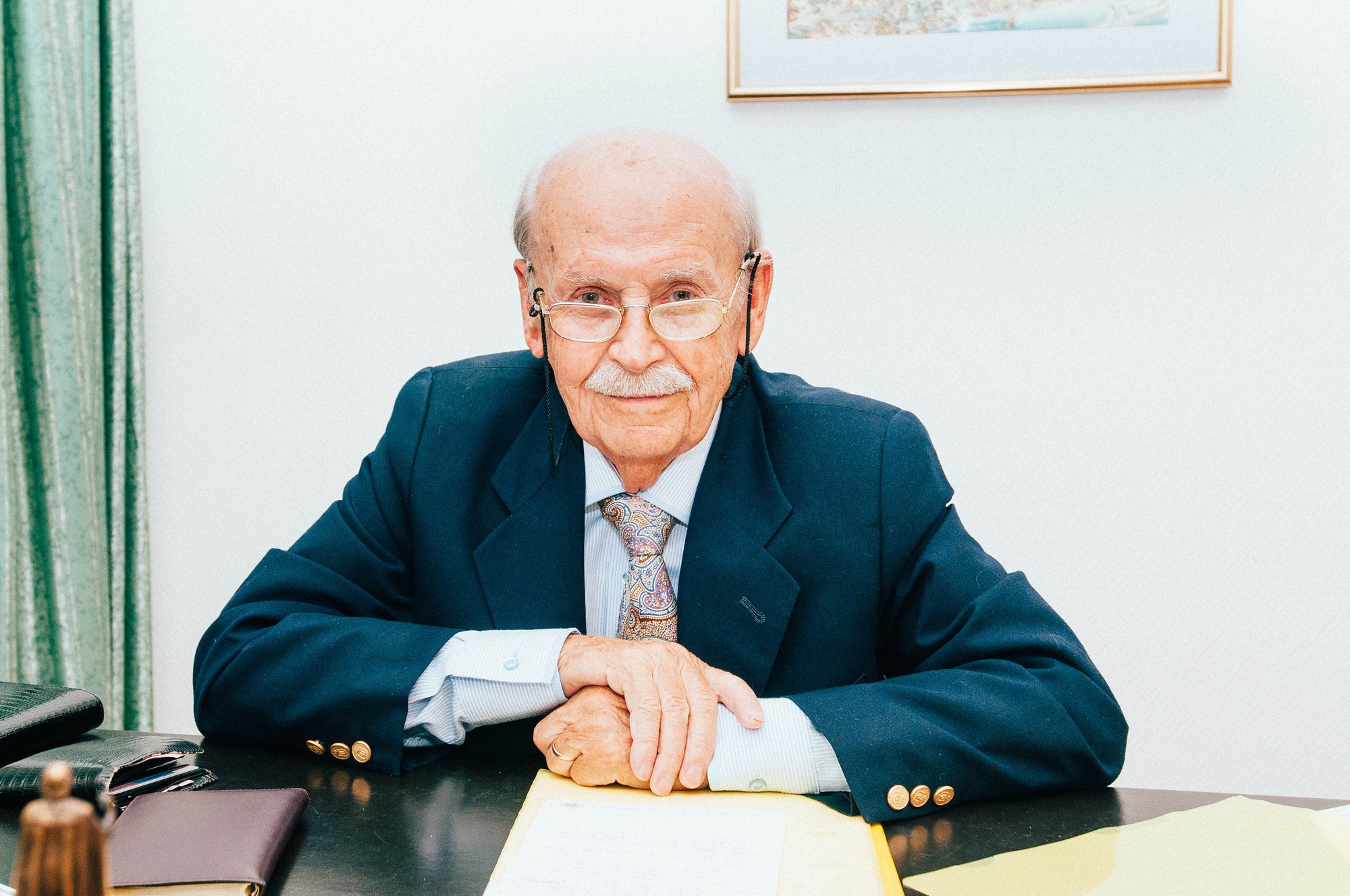 87 years old, Ukrainian economist and public figure. Founder
of the World Economic Forum in Davos.
Member of the Club of Rome.
'I didn't want to build a career, and my activities were treated more as a mission. When we conducted training for top managers of the largest global companies, I tried not only to give them the best management formats, the latest achievements in this field, I still would like to stress that people are not only manpower, they are primarily humans.'
So Ukraine is rich of intelligent, clever, smart and talented people. In this article I presented of course not all of them. If you find this information interesting, I would like to keep this theme in my further articles.
I am proud of my country and of my people!