Western Ukraine - it's all about villages. Many of them are tiny and unknown to anyone. Great size and majestic villages. Historical, ancient, eternal ... mysterious, mystical and fantasy, cute and funny. They - are unique. Come here - and each of them will tell you the amazing story, and even a tale.
1. Braga village, Khmelnytsky region
300-years old cemetery;
Zhebrovsky mausoleum of 1909;
the best view to the Khotyn fortress.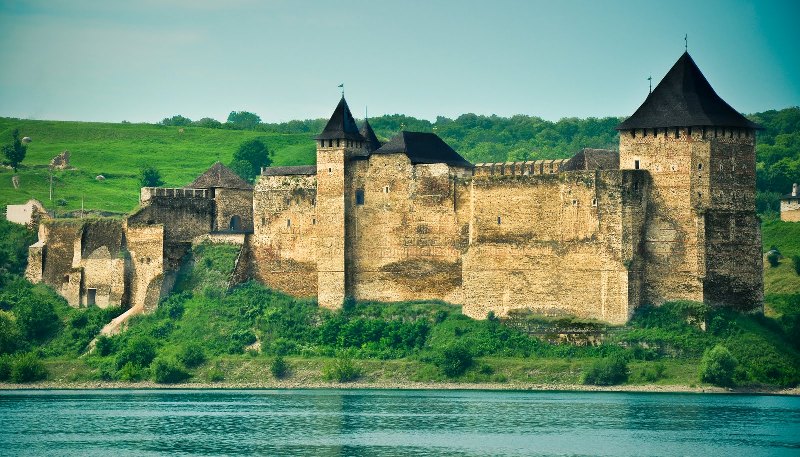 Khotyn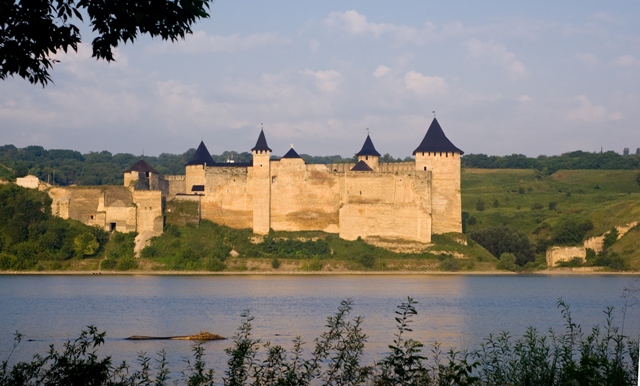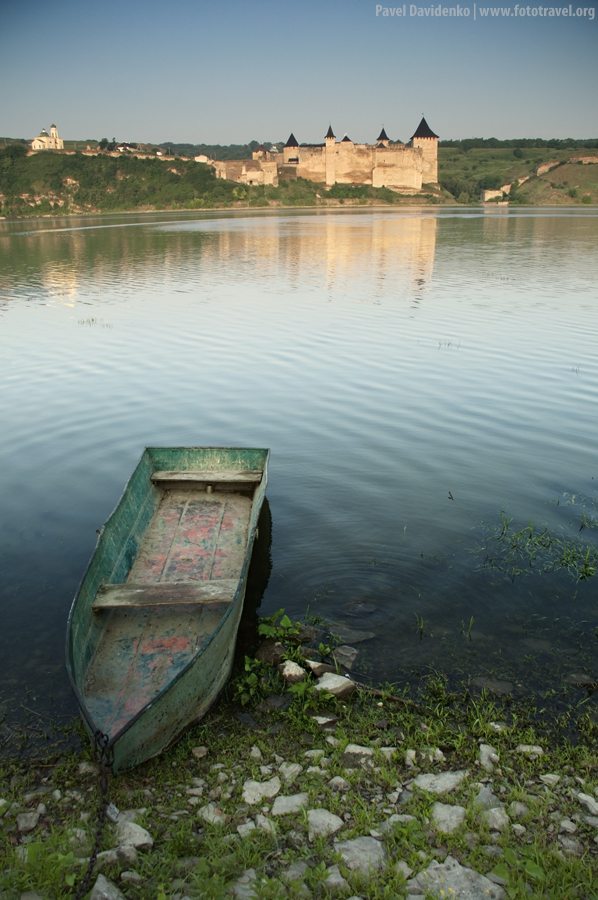 For unusual perspective of Khotyn fortress even photographers with world names come here. To see this staggering beauty at firsthand you should visit the village nearby Khotyn. And that's not all that Braga can be liked by. It will be interesting to wander along very old cemetery of Polish Gothic tombstones. A mysterious church-chapel is on its territory in the midst of tall oaks. It is - the mausoleum of an ancient Polish family, three of whom are buried there. Here is a real historical jewel of Khmelnitsky province - with its beauty, mystery and unusual charms. Place, which can be a real boon even for experienced travelers.
2. Pidkamin village, Lviv region
16-meter devil stone;
Monastery "The Origin of Tree of the Cross";
mountain with a monastery, named after the pagan god of fertility and kind;
stone crosses of graves of XVII century;
Annual International ethno-festival.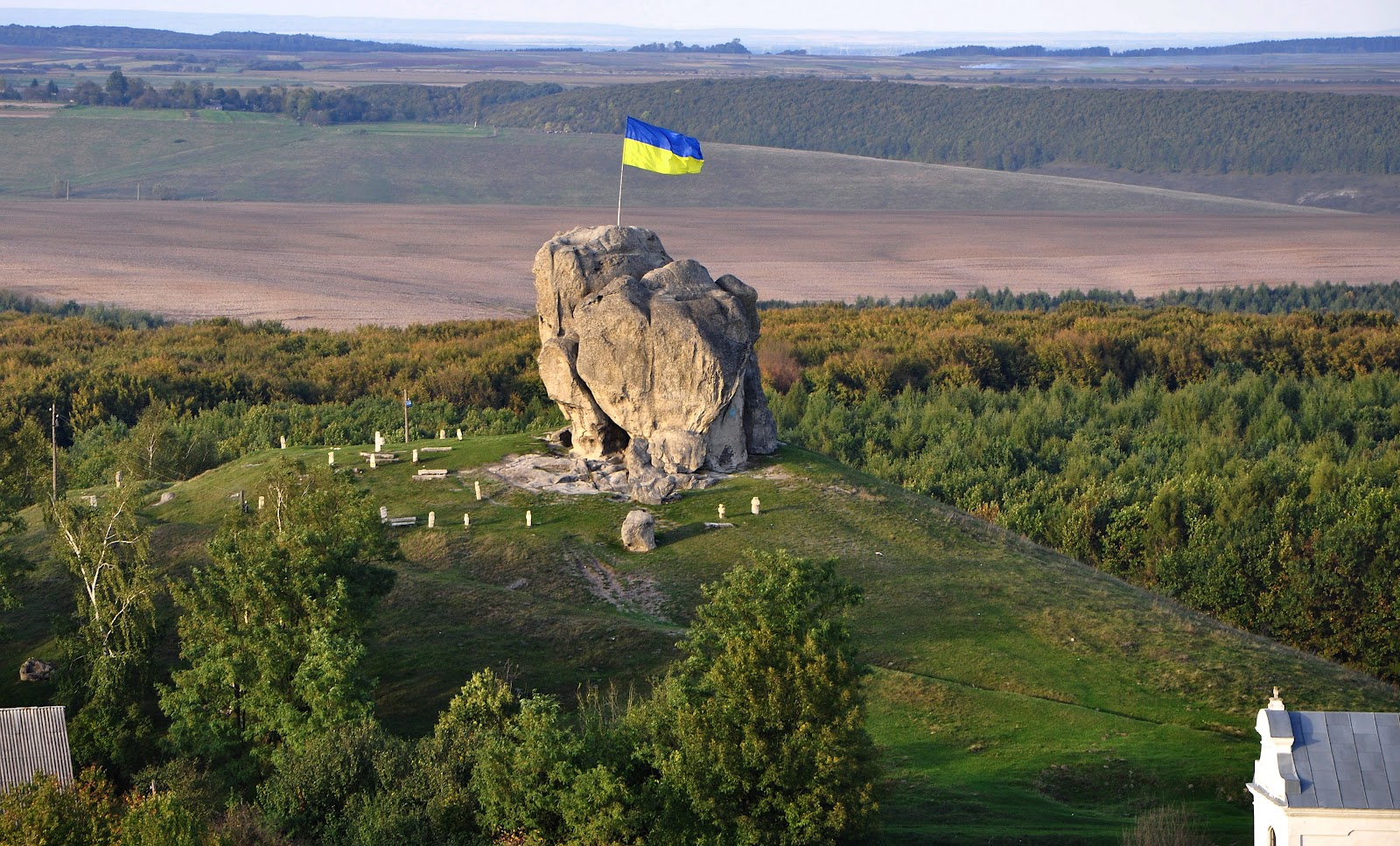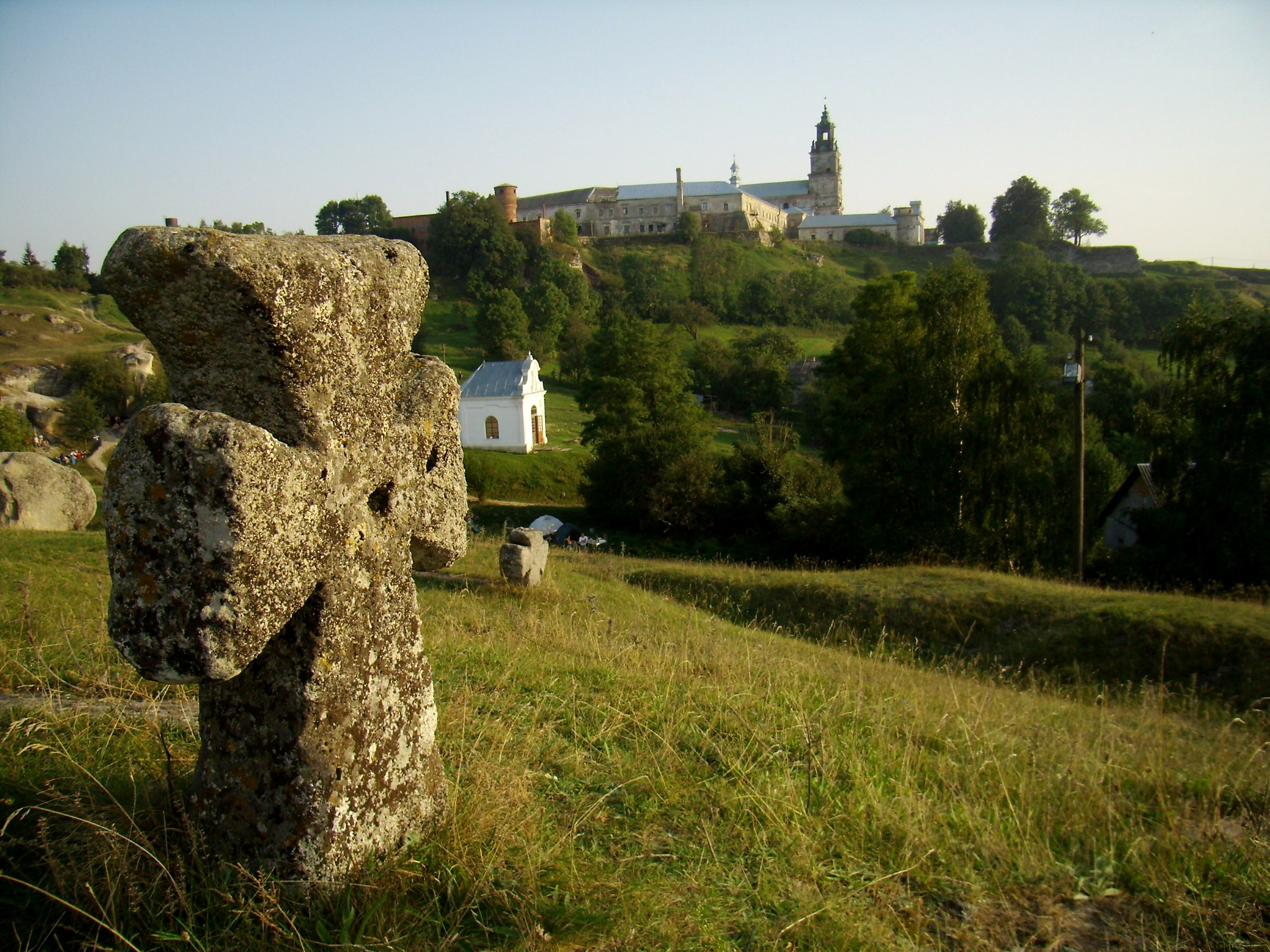 The first thing that will strike you in this mountain village on the border of Lviv and Ternopil regions - is the legendary stone giant. On the west side of the natural structures - heart shaped niche, and on top - 6 pits of graves of half-meter depth. Probably in pagan times they were used for sacrifices. All who were there, felt a special energy of the mysterious places.
Do not refuse offers to visit the monastery of secret passages and underground Church. They open up many interesting "exhibits" of the village. Incidentally, a hospital of mentally ill women still operates in the former cells of a monastery .
The fact that Pidkamin - is one of the most mystic settlements in Western Ukraine, you will see just after you will visit. Such the power is here.
3. Strusiv village, Ternopil region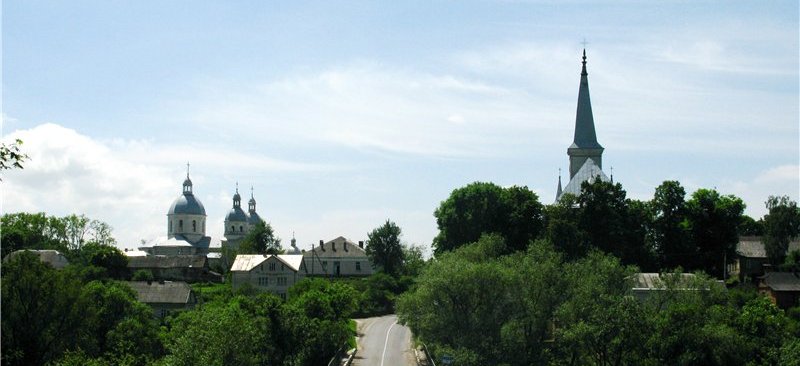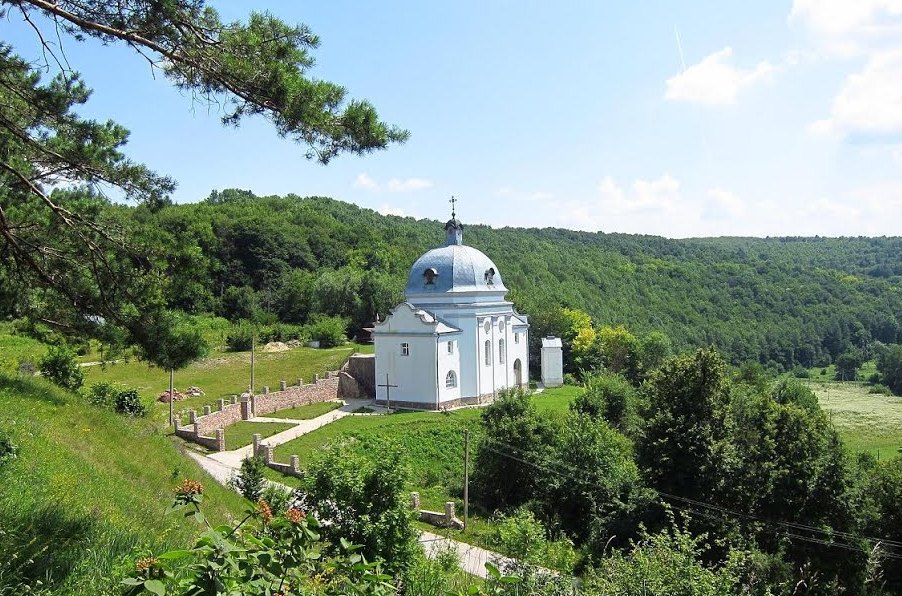 If you are a fan of Stephen Budny (Ukrainian poet, member of the National Union of Writers of Ukraine) (he was born here) - you should meet with the work of a little-known but very talented poet who died at the age of 24. Nowhere else you will not find such a unique church cave with an altar, carved in stone and barn, in the walls of which cells for monks were fitted. And the most interesting thing you can see inside, is in the dungeon ...
And a really interesting are funeral monuments of Strusiv cemetery. Among the figures of saints, angels, animals, girls, children you can meet amazing and unique exhibits. It is worth seeing.
4. Bakota village, Khmelnytsky region
Rocky monastery;
the sources of "Women", "Man" and "Family" Happiness;
Stone footprint of Buddha.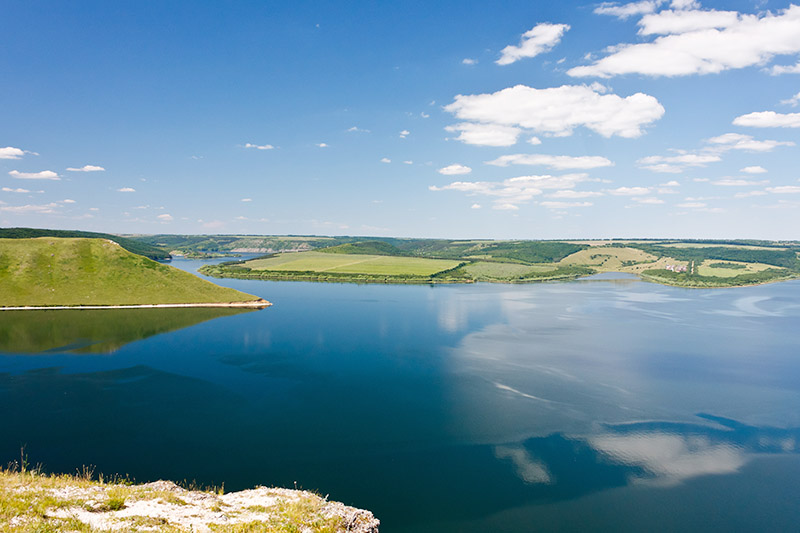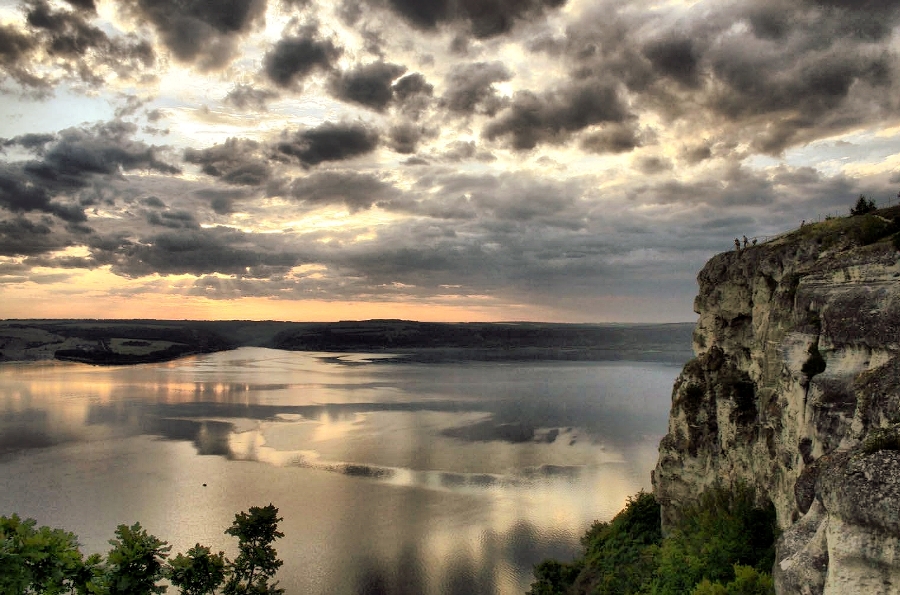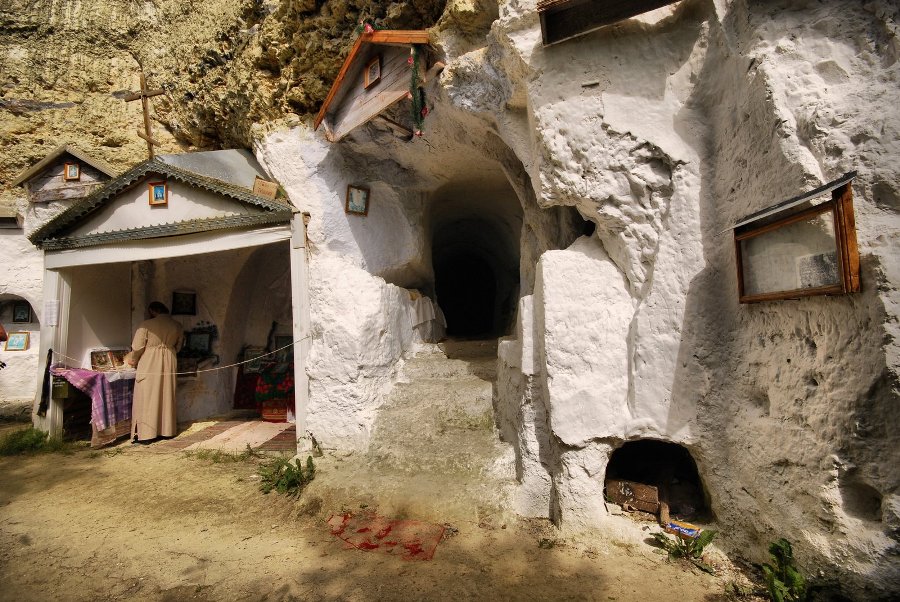 Bakota - is a submerged village, the ancient capital of the Lowlands (Ponyzzya). This place is on the bank of the Dniester in Kamenets-Podolsk district, which once housed many pagan shrines and temples, burial mounds with women. Having swum along the river canyon, you will be located just above the the foot print of Buddha, the existence of a footprint has been partially confirmed by underwater research. Moreover you'll get a view of rocky monastery from the river. Extraordinary beauty of nature and healing water sources of the consecrated will complement the unforgettable experience of this truly landmark location.
5. Chagari village, Ternopil region
"Kupalska extravaganza";
fish in a hat;
Nymph and Lucas;
symbol of abundance in frogs' legs.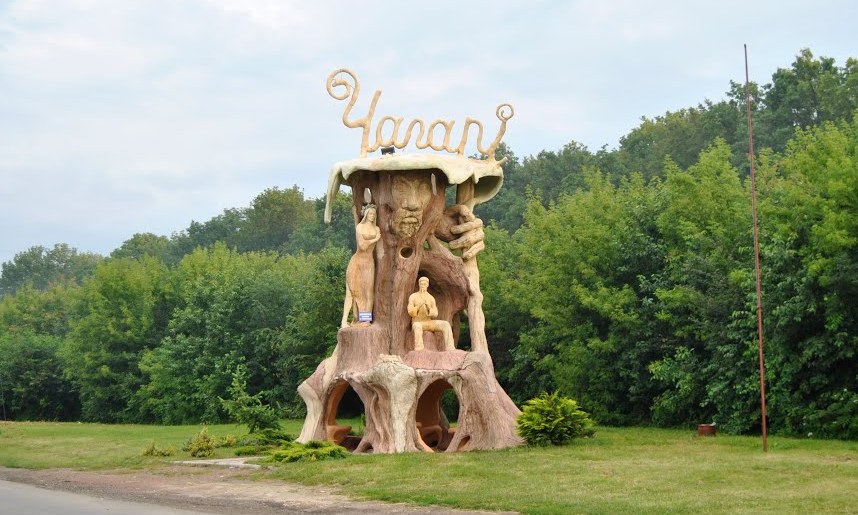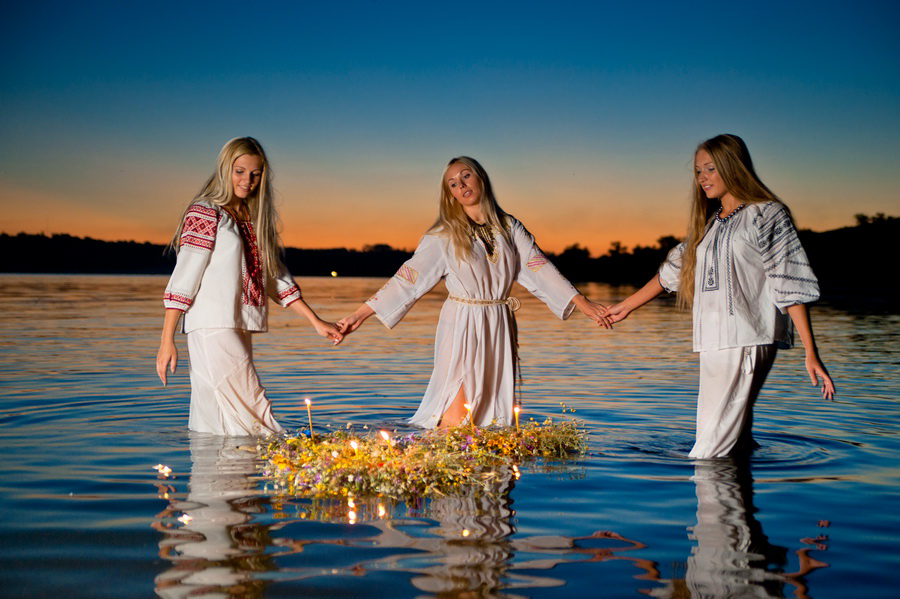 In this village of Husyatyn area there are not beautiful architectural monuments, historic buildings or waterfalls. Yet it is special in its own way. This tiny village promises to impress you. Once at least three times.
If you want to see one of the most original in the world signs of settlement - visit Chagari. Three unique works of art in different parts of the village l delay the looks of travelers. Incredible sculptural groups that have their own style, their irony and story, belong to the hand of Alexei Stepanov (painter). That's the oddity of "remote" village on the banks of Nichlava river and you should definitely evaluate it on own eyes. And every year in early July a special festival "Kupalska extravaganza" is organized.