Spring - is the best time for rest. This time of year is not cold, but still not too hot, so it's time to take a trip. I suggest you choose one of the most picturesque places in Ukraine, but rather try to visit all of them.
1. Valley of daffodils
To admire flowering narcissus you have to come in the first half of May. To see the beauty and feel beautiful scent you should go to the Transcarpathia - or rather, in the tract Kireshi near Hust town.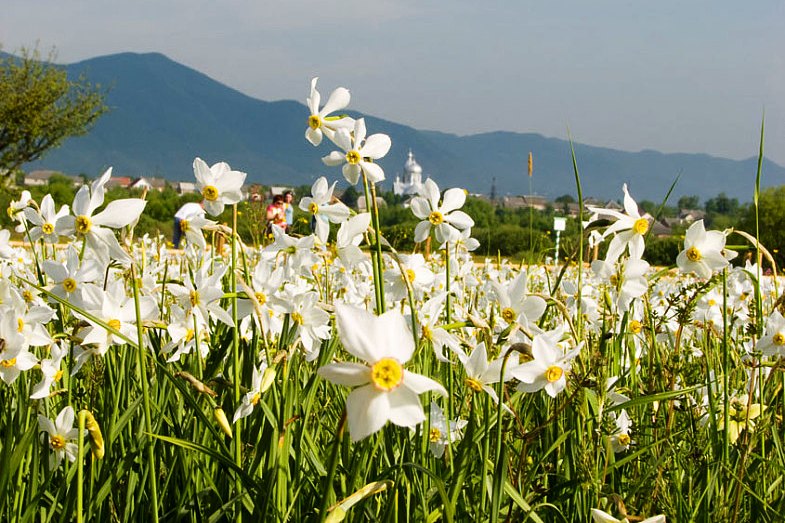 2. Sakura blossom
Uzhgorod - is a beautiful city at any time of year, but in spring it assumes a special charm. At this time, the city is simply buried in sakura petals. And what a smell! Incidentally, this is the perfect place for a wedding ceremony.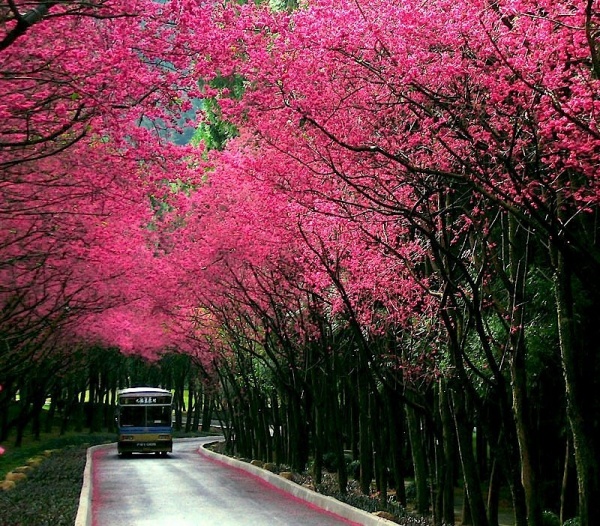 3. Danube Biosphere Reserve
The city Vilkovo in the Odessa area is a unique nature reserve. In March, while in other cities in Ukraine is still cold and sometimes snow falls, in Vilkovo gardens begin to flower and the birds are returning, including pelicans. By the way, Vilkovo is called as "Ukrainian Venice". Whetehr it is true find you by visiting the reserve yourself.
4. Shypit Waterfall
The waterfall can be seen in the first month of spring, when the snow melts on the slopes of a river Gemba. Shypit - is one of the most beautiful and the most flowing waterfalls in the Transcarpathia region, which is located in the mountains on the outskirts of the village Pylypets.
5. Askania Nova
Do not miss the chance to see the beauty of Ukrainian steppe, which blooms only in spring. Go beyond just walking tour of the zoo and the dendropark, travel by car to the plain where herds of rare ungulates feed.