Enough to stick out of the computer! Kiev blooms and smells. On Khreshchatyk brown candles lit, many tulips, daffodils and lilacs are about to wake up! There are places where such charm is in abundance. So go ahead - for inspiration and moral reboot!
Kiev-Pechersk Lavra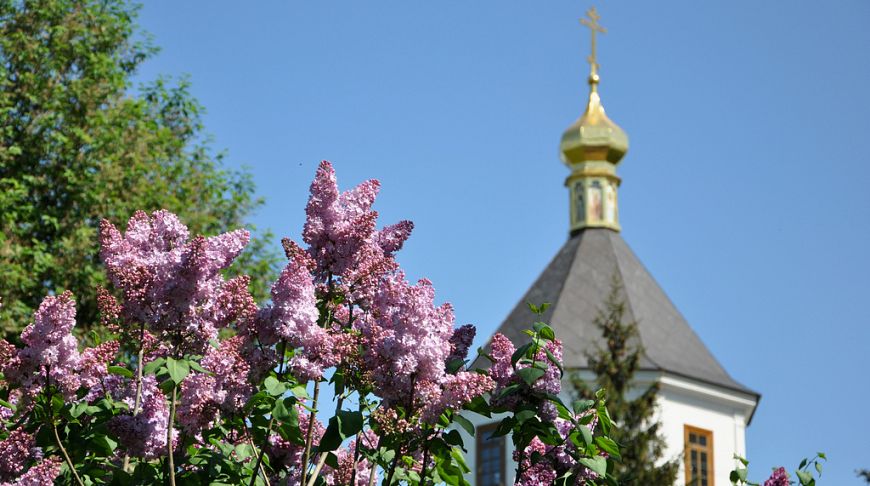 The reserve is beautiful at any time of year, but in spring - in particular. All the flowerbeds are planted here with tulips and daffodils. That's lilacs bloom: there is a whole avenue flanked by shrubs with pale purple, white, burgundy colors. Aroma is incredible! Look for the alley not far from Annozachatevsky temple from the Far Caves side. On the territory of the Lower Lavra there is a magnificent rose garden; flowers bloom in June. there are benches in the garden. But people mainly collect water from holy sources, and then admire.
Address
: Str. Lavra, 15.
The entrance is free
.
Song Field (Spivoche Pole)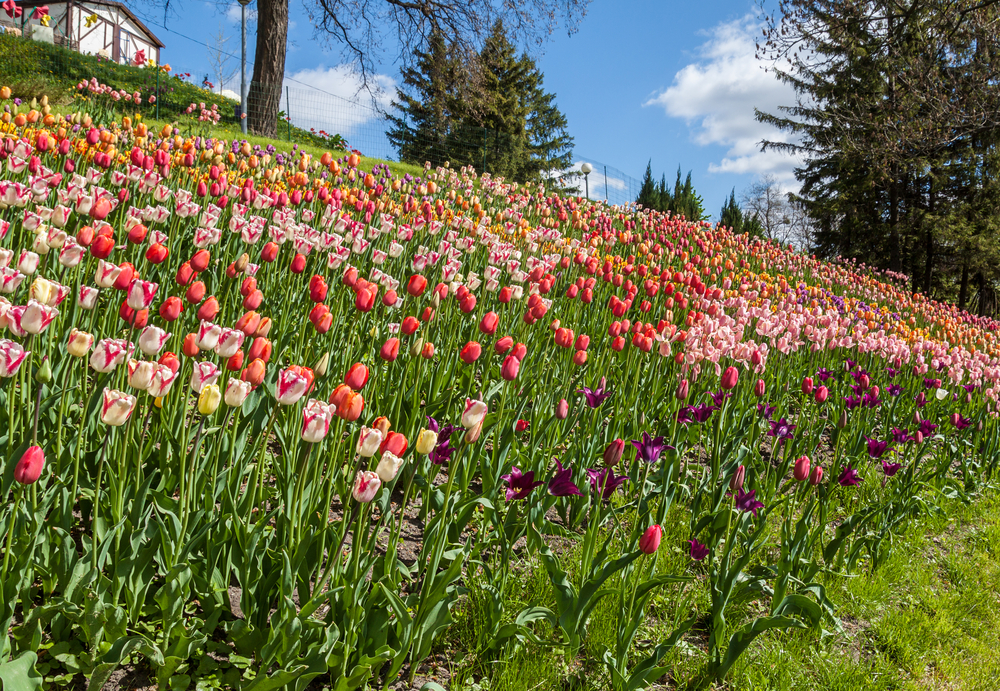 Want to see 300 thousand red roses? Then you to go at Kiev's Song Field (or Spivoche Pole), wherean exhibition "Flowering of the river" was recently opended. It took two months for workers to drop the flowers! The palette is impressive: lawns have yellow, red, white, purple, pink, orange, crimson tulips. 11 colors in total! The name "Blossom Rivers" is not accidental: landings reminiscent the flood flow. Interestingly, some tulips are planted on the principle of the duo: buried in a hole two bulbs of contrasting colors to get a mosaic effect. If the weather does not let you down, tulips will bloom until the end of May.
Address: Str. Lavrska, 31.
Login: 25-30 UAH.
National botanic garden name after N.N. Grishko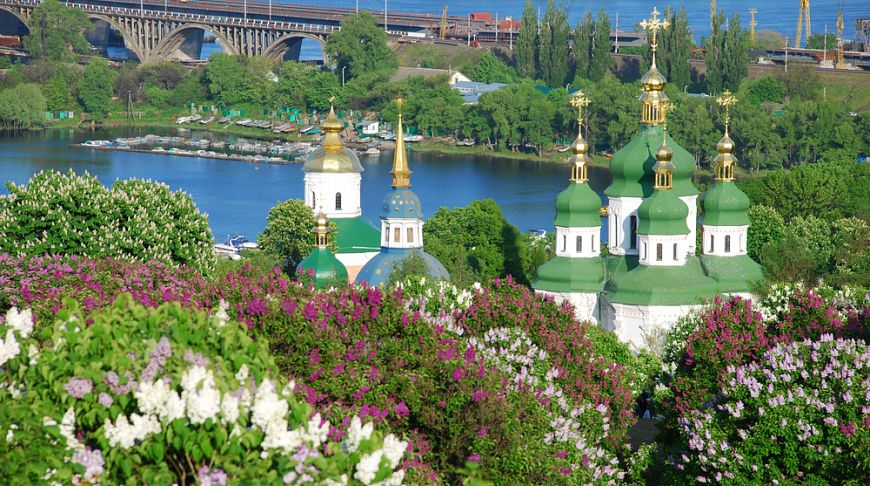 Garden of lilacs, or siringary - is a Visit Card of Botanical Garden. Flower is located over Vudubickiy motastery. From siringariya there is a perfect view on Dnepr and, actually, a motastery itself. The bushes bloom in unison at the beginning of May. Impression is incredible! Just imagine (!) 1500 plants completely of different shades, with large and small flowers are fragrant at the same time on the slopes of the Dnieper! Siringariya area - 2.45 hectares. In the collection of the National Botanical Garden there are 21 grades of lilacs! And just in the nature of, among other things, 28 species of shrubs.
Address: Str. Timiryazevskaya, 1.
Entrance: 30 UAH.
Botanical Garden named after A. Fomin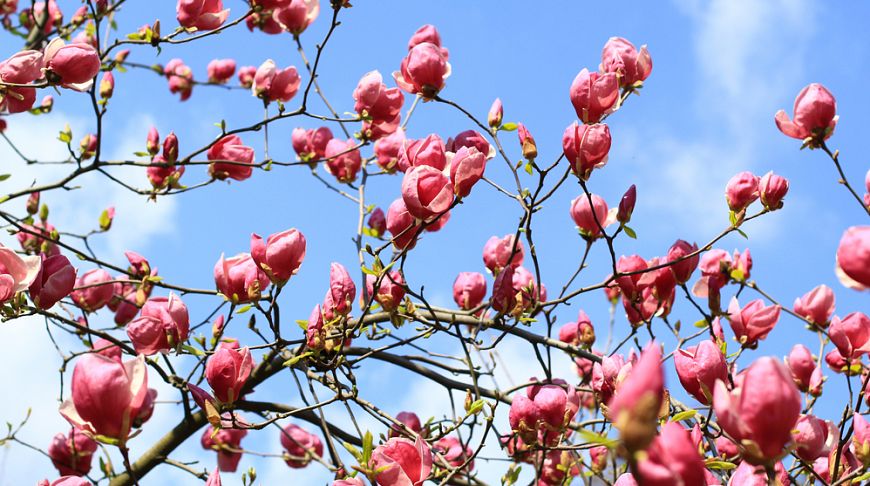 It is also called the "old" Botanical Garden. Now there is a boom of bloom pink and white magnolia. Garden is located almost at the entrance, so it is easy to find. Another tip -: crowds scurrying under the magnolias with cameras and phones. What lubricates an impression in some way. So, in the pursuit of beautiful photos, some manage to climb over the fence and climb trees. We recommend to come here on a weekday, in order to truly enjoy the beauty of exotic trees.
Address: Str. Symon Petliura, 1.
The entrance is free.
National Reserve "Sophia of Kyiv"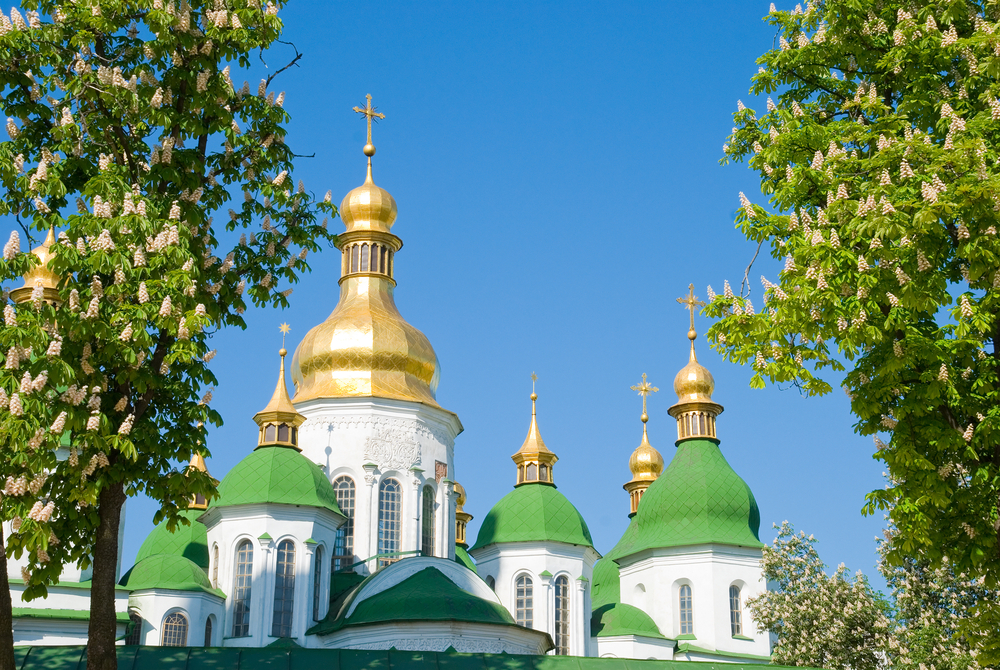 A luxurious place to relax at any day of the week. Choose one of the shops - and see the red and yellow tulips, pale yellow and white daffodils, blossoming lilacs. However, this is not all the flowers of the reserve. Behind the cathedral, near the House of Metropolitan, there are many flower beds and lawn with lush grass. At the same time look at the Festival of Easter eggs, which takes place on the square in front of Sofia. Large eggs: there are 374 of them. They were painted by masters from all over Ukraine; there are even very unusual works.
Address: Str. Vladimir, 24.
Entrance: 10 UAH.
Warning! Don't even try to pick or cut flowers, otherwise you will be fined!