Embroidery conquers fashion catwalks by leaps and bounds, and it is equally organically looking on clothes in ethno-style, evening dresses, and even on the office dress code. This summer shoe designers were not indifferent to it, they have decorated with romantic details both rough boots, and elegant heels.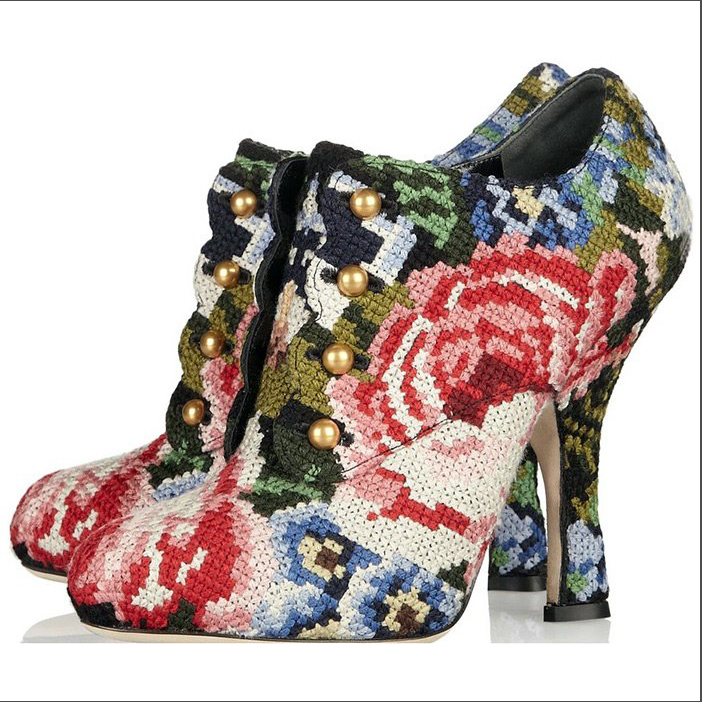 As is the case with clothes, flower embroidery is very popular in the world of accessories - in the collection of Alexander McQueen it made shoes of men's fashion more playful, in Tabitha Simmons and Etro it decorated fancy heels and designers of Laurence Dacade brand attracted the attention of to the massive soles of sandals with it.
An embroidered brand Marni didn't stay aloof from the passions, though in this case it is made not smooth or threaded but large stones. The closest to the Ukrainian cross-stitch embroidery traditions were No21 and Aquazzura brands, because embroidery looked very organically on these elegant shoes.
...